KOTA RAJA MAHADI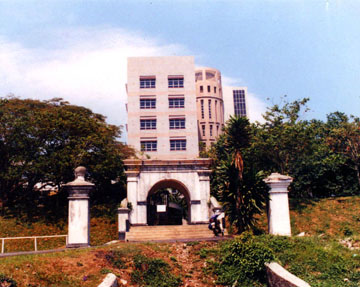 Kota Raja Mahadi, perched on a hillock in Klang, continues to guard the Klang River today. It stands imposingly beside the present Klang Municipal Council office complex.
This fort was built in 1886 by Raja Mahadi and his people as a barricade during the civil war against Raja Abdullah.
Expect not a ruin of broken towers and rusty cannons, but a contemporary structural wonder, juxtaposing angular and slender round lines that almost bring to mind many famous architectural masterpieces around the world.
For Hotel information, please click the link below
Hotels in Klang